Residential Lighting
Do you want more light in your living space? Are you always stumbling around in the dark? Does your kitchen look tired and dated? Are you frustrated because you have no overhead lights in any of your bedrooms? Is your garage or basement too dark to see where you've put that thing that you need, and can't find, but really want? Residential lighting is what you need.
Evan and his team love wiring for and installing lighting in homes. Whether you are looking for basic LED recessed lighting, creative or themed decorative light fixtures, garage and basement strip lights, or accent lighting for your kitchen cabinets and built-ins, we are eager to help you out.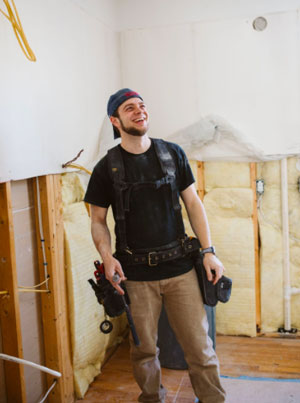 From simple design and layout to complete installation, we find great joy in bringing light to dark spaces. Not sure where to start? We have several local lighting stores and designers that we partner with to help you get going.
Proper lighting can make a house feel like a home. Nobody wants to live in the dark, or to have their lights look like they came from the 70's. We can help bring warmth and personality as you update your home.
Whether you are looking to bring ambiance and warmth to your favorite living space, or brightness to a dark workspace, we can help you bring your dreams to reality.
Even if you need a new chandelier in your grand entry, or a new ceiling fan in your too-high-for-your-husband-to-reach great room ceiling, we are equipped with the tools and the expertise to bring your projects to quick completion.
Whether you need it for safety or for convenience, or even for atmosphere and aesthetics, we also install lots of outdoor lighting. From decorative lights by your front door, to flood lights in your back yard, we can help you out.
Call Evan at 603-289-1589 for details on pricing, or to set up a walk-through and formal no obligation estimate. Evan Jones Master Electrician primarily services Bedford, Merrimack, Amherst, Hollis, New Boston, Brookline, and Milford, NH. As of July 2020, EJME North is also serving Twin Mountain, Berlin, and Littleton, NH, as well as the surrounding areas.
Contact Evan and his team today to learn more!