Electrical Service Upgrades
There are a number of reasons to perform electrical service upgrades. Several of the primary reasons are upgrading from fuses at the request of an insurance company, or upgrading from 100 amp to 200 amp in anticipation of a home addition or remodel. If you have fuses in your home, chances are you should be looking at getting an electrical service upgrade in the near future.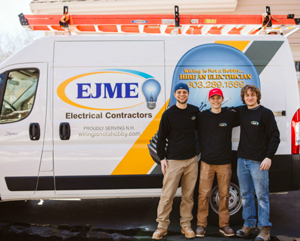 Upgrading an entire electrical service typically costs around $1,500, and includes a new meter, new bonding and grounding, new panel and circuit breakers, and coordination with your local power company and your local municipality.
Upgrading an electrical service by increasing ampacity, by moving from fuses to circuit breakers, or by adding more panel space for additional circuits (hot tubs, kitchen appliances, home additions, etc.) can be a great way to increase safety and to add value to your home – most people's biggest asset.
Adding a sub-panel to your existing electrical service is a great solution for many homes, and can be done for as little as $350. This will allow you room to grow to accommodate present and future needs.
We also receive frequent requests to neaten up and correct mistakes that have been made in existing electrical panels. Double-tapped breakers and incorrectly wired panels are often easily fixed without major replacement charges.
If a home inspector has expressed concern about your electrical service or panels, feel free to give Evan a call at 603-289-1589 to discuss your concerns. Many times we can fix what others have attempted to do, and get you back to safety, with very minimal charge. Most homeowners (and their friends and relatives) have no business getting their hands in an electrical panel. This is a job best left to the professionals.
Remember, Wiring is not a hobby. Hire an electrician!
Evan Jones Master Electrician primarily services Bedford, Merrimack, Amherst, Hollis, New Boston, Brookline, and Milford, NH. As of July 2020, EJME North is also serving Twin Mountain, Berlin, and Littleton, NH, as well as the surrounding areas.
Contact Evan by completing the form below.